Limited Edition — Only 100 cases produced
100% Barbera
NV California
14% alc/vol
Zero grams of sugar per can
It's no secret that we love Italian varietals here at Nomadica and this our homage to my favorite pizza wine - Lambrusco. We used 100% Barbera because we are obsessed with the bright, fresh PURE blackberries inherent in this varietal. It is the perfect wine because of all the fruit without being sweet. We wanted to carbonate this luscious + fruity (but not sweet) wine and throw a chill on it as our California love note to Italy. This wine is perfect for fall, as the warm days grow shorter, but temperatures are still high.
Drink this wine chilled with anything but especially pizza or Italian food. It can stand up throughout an entire meal from snacks to entrees.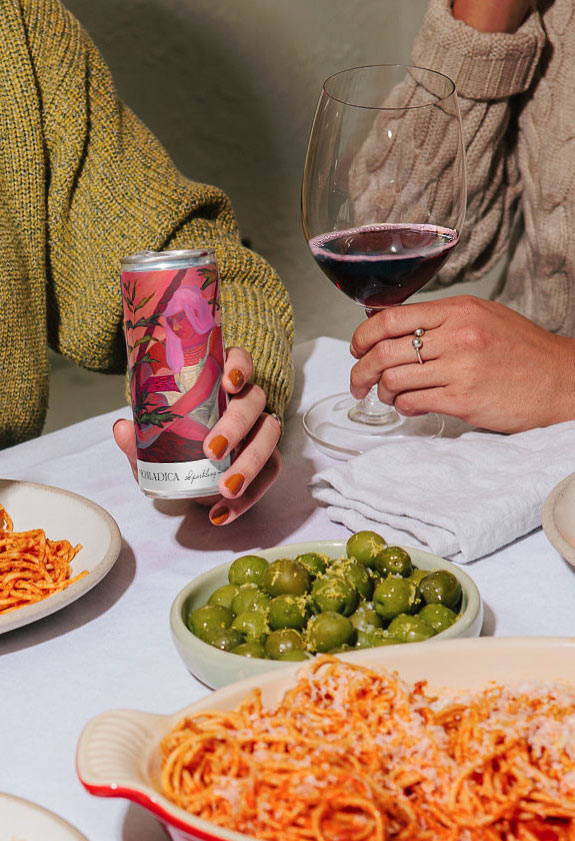 Amazing!
Delightfully delicious! 😍
So tasty
It's great to have a can of this around for when you need a tasty sip of red. You can't go wrong with the Sparkling Barbera!
Delicious!
An American version of Lambrusco. Delicious, best served chilled!
Yes!
I love a nice dry Lambrusco and I'm so excited for a cleaner and healthier version!
Please consider making this a permanent option!