This rosé sings of endless summer days. Picture farmers market strawberries devoured at the beach, a tinge of saltwater on your tongue, a violet bouquet. Sharp acidity and a clean finish, this wine is an anthem to July.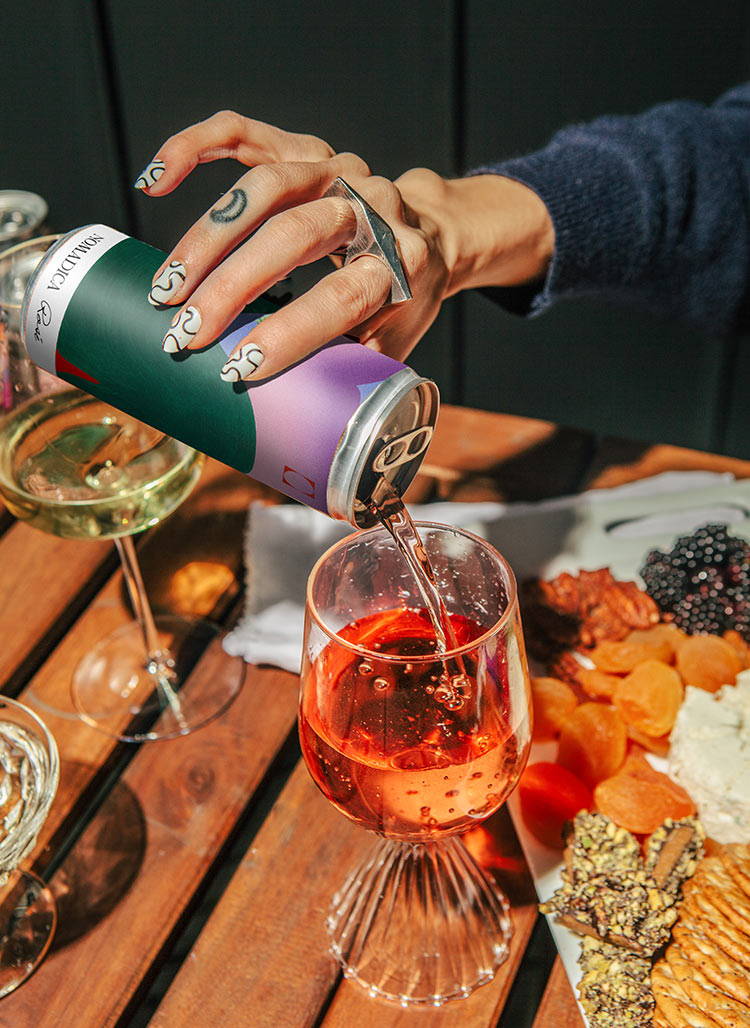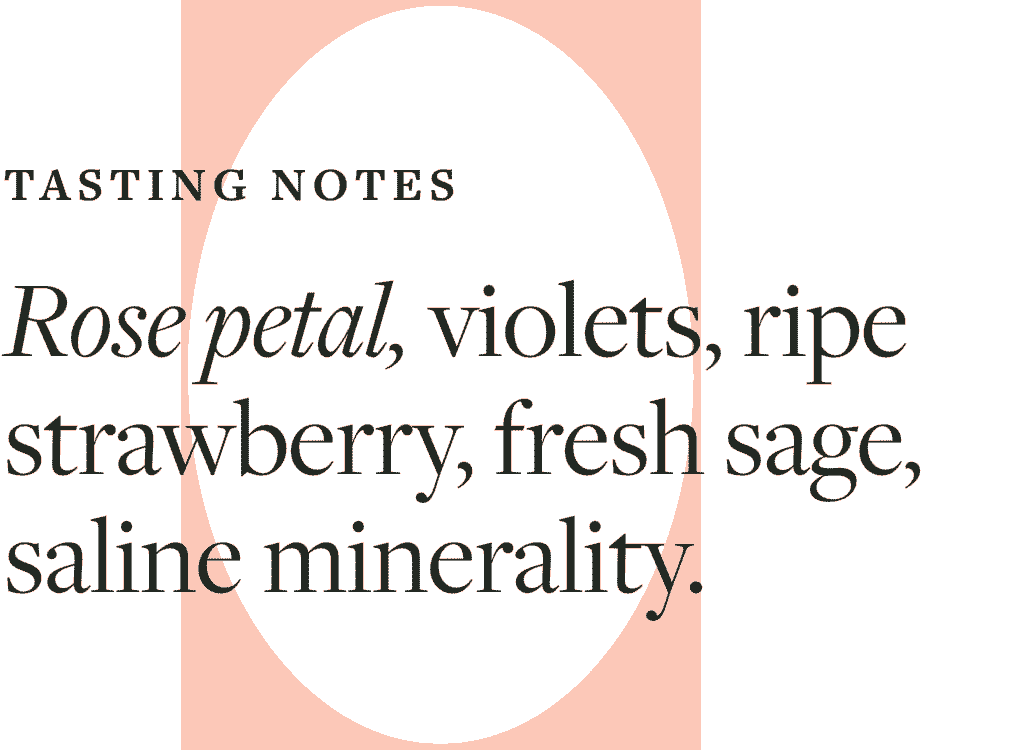 The coastal varietals found in this wine savor of peak-of-season strawberries and have undertones of freshly picked sage, rose petals, and violets. All in all, it's like a trip to a Sunday farmers market.
Fermented and aged in stainless steel to keep wine crisp and bright. Fined and filtered.
Tacos, Mediterranean food, soft cheese, salads, good vegetable dishes (especially spring vegetables).
Typically, 4 days. If there is any ever concern on shipping timeline do not hesitate to reach out to us: hello@explorenomadica.com
"Truly one of the BEST rosé wines I've ever drank - canned or otherwise. Balanced, flavorful, low acidity and low yeast, not too sweet."
Delicious wine
We really liked the wine and the can is beautiful! I wasn't sure about wine in a can but it tasted great. You'd never know.
Tastes like summer
The strawberry really carries the day in this Rosé.
#Frequently Asked Questions
I do not see my tracking number?
You should receive tracking numbers via text or email, whichever your preference was at checkout. Tracking numbers are received once the order has left our fulfillment. If you do not see an email from us in your inbox or SPAM folder, please reach out to us @ hello@explorenomadica.com
Do you ship to a PO Box?
No, unfortunately, the government will not allow us to. Someone 21 or over will need to be present with a valid ID to sign for the wine.
What states do we ship to?
We ship to all states with the exception of Mississippi, New Jersey, Rhode Island, Utah, and Tennessee.
What can we recycle from our shipment?
We specifically reduced the amount of coloring used on our packaging so they meet recycling standards. Our cans are also recyclable yes even our label. We are however working on printed cans we know this is better for our mother earth :)